App Monetization During Holiday Season: Tips and Trends
It has been predicted that the mobile apps market is to be worth $ 407 billion by 2026. Nowadays mobile apps could be monetized through various creative ways. In today's competitive environment, it becomes very essential for mobile marketers to find ways to diversify and optimize their app monetization strategy in order to cut through the rest of the noise. Hence it's very crucial for mobile app developers to stay updated with trending monetization methods and future expectations of mobile app users.
The holiday season is almost here, and along with that, there comes a huge increase in mobile app installations. In the holiday season people plan to buy new smartphones and will be willing to fill up their smartphones with new apps. So, the main question arises is how could you influence people to install your app during the holiday season?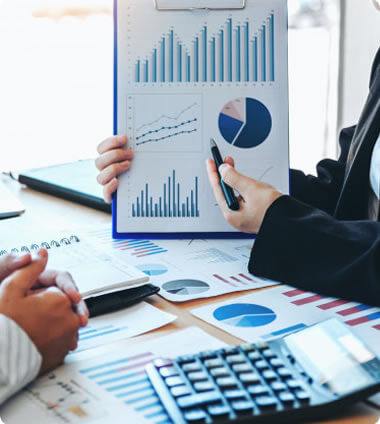 Preparation stage
October to December is the perfect time to get ready for the holiday season. This is the perfect time where you should start preparing strategy for app monetization. You can refer to the following preparation strategy in order to increase traffic in your app market.
Do holiday keywords ASO
By digging into Google trend reports start researching about the terms which customers are using frequently and then update your game description and keywords accordingly.
Prepare special offers for each holiday
Offer a variety of incentives to your users for downloading your app. For this purpose, provide special holiday deals on your app profile in Appstore, Google Play Store, your website and various social media channels. Make sure that you don't offer the same holiday discount on different holidays. For example, if you offer the biggest app discount on December 25, don't repeat it in February. Your app value rises when your users know that the lowest price offers only once in a year.
Check in advance
It is very important to do bug-checking in advance as a lot of traffic comes in the holiday season. So, before the actual release of the app or the rapid user growth, it is advisable to test and update your app periodically.
App monetization trends and tips
In-app advertising
In-app advertising is a strategy through which apps generate ad revenue. It is an app monetization strategy whereby revenue is generated from in-game advertisements such as playable ads, rewarded ads rather than in-app purchases. According to the report of statistics, in 2019 $190 billion has been spent on mobile ad and is also expected to grow to $280 billion by 2022. In app advertising is a strategy used by various app developers where you get paid for displaying ads to your users. There are various ad formats to guide you to develop your monetization strategy:
Rewarded video: Rewarded video is one of the best ad monetization formats, and if applied wisely while keeping your users engaged it will generate fixed revenue to you. Here the app users get incentives to watch in-app video ads and receive rewards with extra lives or with coins for watching a 30 seconds ad. A report describes that rewarded video is the "hottest revenue generator" in in-game advertising.
Playable ads:  With the development of playable ads, it has become the most popular choice for advertisers as it is the best way to show off the qualities of a mobile game by allowing users to experience gameplay and enable them to play a portion of your mobile game without installing it.
Subscriptions
The Google Play and App Store always encourage app developers to use this monetization model for a decent reason. This app monetization model provides a specific amount of content to its users for free but if they wish to watch more content after a certain time, they need to sign up for a paid subscription. This monetization model helps app developers to earn recurring revenue.
Data monetization
Data monetization is the process of analyzing, gathering and transferring non-personal data of app users. These details are helpful for various companies whose sales depend upon knowing the desire and needs of customers. It works the following way: you collect important data from your app, and then sell it to those companies your business gains a good source of app monetization. Data monetization SDK is very compatible and doesn't affect the app usage. You can get higher payouts with more DAU /MAU you have.
In-app purchases
In-app purchases is an important monetization strategy to create revenues for the app developers. Almost 95% of Google Play Store apps are relying on in-app purchases monetization method to generate revenue. Let's take the example of Pokemon Go, this app's in-game shop allows its users to purchase Pokemon coins using real money through the user's preferred app store in case they run out of coins in between the game. According to a report within two years of the app's launch Pokemon Go has generated over $2 billion of revenue through in-app purchases.
If you wisely use the above mentioned app monetization strategy you will definitely be able to grow and be profitable during the holiday season, despite the competition in the app market. During the holiday season users are ready to spend more, so grab this opportunity by exceeding user expectations to justify their expenses. Invest your efforts and time in your app events while tracking it as well as work on engaging your users with emails and push notifications.