As the reports of Adtech industry frauds surfaced into the limelight, the entire market was thrown into a frenzy of anxious marketers losing their sleep over the wastage of their ad budgets. The massive funds that were set aside to bring the much-needed brand visibility, failed to even reach their target audience.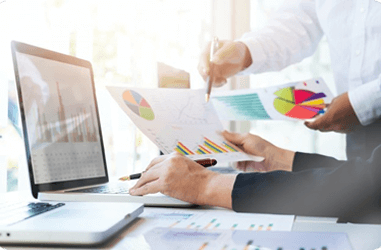 Quick view of Performance Marketing:
Amidst these brands lamenting over their financial losses, the ones who resorted to performance marketing beforehand are now at ease; as their funds are channeled in the right direction. For those still limping behind with marketing trends, coined in 2016, performance marketing is a by-product of advertising and creativity wherein price is paid only when results are experienced.
Thus, if unfortunately you too have fallen prey to Adtech industry frauds, then it's high time to shift to performance marketing. Unlike other systems of the digital world, there is hardly any scope of fraud in ROI based performance marketing as the payment is processed only after getting the targeted results.
Latest trends of performance marketing:
Still, in its embryonic stage, the marketers are yet to fully exploit the results of performance marketing.But, before we venture into the core of performance marketing, it's significant to understand the latest trends; as it's only after knowing the latest trends can strategies be developed.
So here's a list of 5critical performance marketing trends:
Customer Lifetime Value:
Ever heard of Customer Lifetime value? The better you bond with your customer, the better data insights you get.Your customer determines your performance statistics, so if you settle for one sell-stop-transaction than your performance statistics are never going to improve. The ultimate fundamental of performance marketing is to co-create a Customer Lifetime value that would help in effective customer segmentation.
Technology Fusion:
 In the web of competitors, to attract your target audience, you need to resort to technology fusion. While the customer data insights would direct you to right communication channels, using various digital platforms through the amalgamation of concepts like virtual reality and augmented reality, you can effortlessly gain an edge over your competitors.
Hardcore Analysis:
 To get optimum results, it's pivotal to have a ground level performance understanding of how well your campaign is faring in the digital world. This is where CPL (Cost Per Lead), CPM (Cost Per Click), CPA (Cost Per Acquisition) can be put to use. Likewise, the concept of video creative undertaken in combination with coding languages like HTML, Java or CSS can certainly prove instrumental in transforming your static website into a highly responsive dynamic website.
Strategic Alliances:
 The ever-changing demands of the digital world are certainly going to be the primary reasons for the lack of financial resources.Thus, if you wish to make it big with limited resources, the only option is to form strategic alliances which would bring in joint ownership of expertise, data insights and resources transforming into mutual profits for both the partners.
Cross Device Operations:
 To step up your promotion game, you can always use mobile advertising to attract your customers while your web advertising provides them with details of your business. Usage of multiple devices ensures that amidst the clutter your key message is heard by your target audience.
Programmatic Buying:
These been common buzzwords in the Publisher and advertiser communities for a while but they are making a comeback now. More premium brands are switching to programmatic ad buying and publishers lagging behind the trend are missing out better direct channel diversification and higher revenues.

Ability to target specific audiences in real time.
 Evaluate, target and customize ad creatives for each impression.
Automated workflow adds tremendous efficiencies to the sales process.
Private Marketplace:
It is an RTB auction where one publisher invites or a selected number of buyers to bid on its inventory. There is one seller and multiple buyers with this arrangement seller can sell multiple properties. With the private marketplace, your buying platform plugs directly into the premium inventory source.
While we have enlisted a list of five critical performance marketing trends, what's of prime importance is to understand which permutations and combinations of trends suit your business. Customize your strategies accordingly and we are sure you shall reap the benefits of performance marketing.